DENTAL IMPLANTS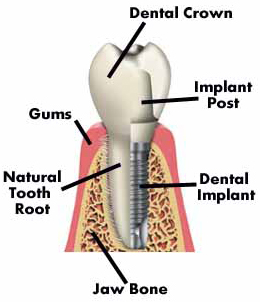 Dental Implant is one of the leading dental procedure in replacing either a single missing tooth, support a bridge to replace several missing teeth or to support full denture as conventional denture replacement. The implant screw used is made of titanium or titanium alloy. Dental implant is the leading solution because the implant makes the artificial tooth more stable than any other dental procedures such as conventional denture or crown-bridge.
How can dental implant improve your life?
Implant post is made of titanium, its biocompatible properties give the ability to fuse to natural bone and function as part of it.
Restores the ability to chew and speak properly
It prevents further bone degeneration in the jaw
Creates a youthful look
Confidence booster
Our implant specialists here at Siam Station Dental Clinic have been providing excellent service to patients locally and from abroad.
For more information on treatment procedure, send us an email at  info@dentalthailand.info