Dental Crowns
A dental crown is a prosthetic restoration which completely caps or encircles a tooth to completely cover and prevent teeth from undergoing further decay and restore tooth's health by improving the strength. It is also used to finish the upper part of dental implant.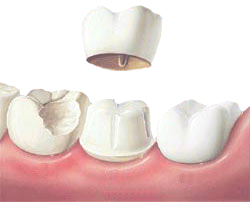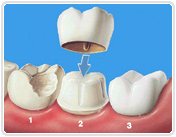 What can crown do to your teeth?
improves tooth's appearance by covering up a stained or unusually shaped tooth or close spaces between teeth and correct minor rotations and positions of the teeth
strengthens badly broken or decayed tooth
adds to patient's self-confidence, by giving a nicer smile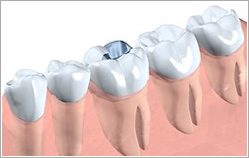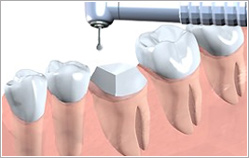 Things to consider in getting your tooth crowned:
To prepare tooth for a crown, parts of tooth's original structure must be removed
The tooth must be healthy or roots must be free from infection, therefore it must be properly treated.
The tooth must be strong enough to support the restoration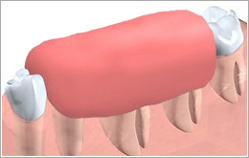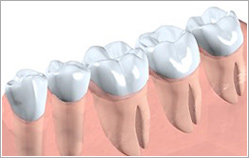 Types of dental crowns:
Porcelain-fused-to-metal crowns are made from different dental alloys like gold, palladium, titanium, and many more. They are ideal for molar and premolar restoration.
All-ceramic crowns are made of porcelain without any metal frame, and because they are metal-free, they are ideal for front teeth restoration.