ADVANTAGE OF TEETH WHITENING USING COOL LIGHT SYSTEM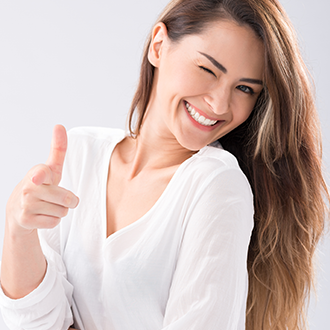 People are scared to try teeth whitening treatment because of the misconception that it harms or damage the teeth.
Fortunately, in today's advance technology when it comes to in-office whitening system, the treatment provides safe way to whiten teeth using the cool light system.
It does not hurt your teeth and it minimizes or eliminates tooth sensitivity because the LED light do not emit heat. In rare cases, some patients have sensitive teeth before getting the treatment, so Cool Light system is best for them because it reduces the risk of  feeling more tooth sensitivity, they can still feel teeth sensitivity, but only for about 1-2 days.
The LED Cool light system is designed to project light the follows the curve of which helps the whitening gel to uniformly penetrate into all teeth resulting in an evenly whitened teeth.
Of course whitening result will vary from patient to patient, depending on the original color of teeth before the treatment. Another important factor is the care given to teeth, especially 24 hours after treatment.
Avoid colored drinks such as soft drinks, coffee, or tea, and avoid eating color-staining food and also smoking. Also, it is important to brush teeth every after meal as should be.
Cool light teeth whitening system whitens teeth safer and quicker. Consult your dentist to address some of your concerns about safety in teeth whitening, and other dental treatments to improve overall oral health.