5 things to know about Braces.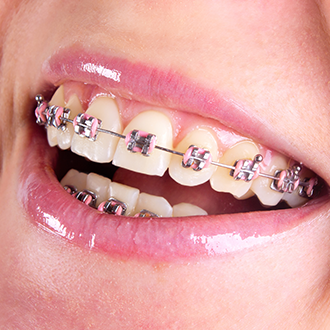 Braces are not a toy. It is for people who want to fix their teeth. It is not something that can be removes when you don't like it. It could stay for 1 year or more. So here are things to expect in having braces. Teeth and teeth are different.
Real braces vs. fake braces
Due to the current trend of braces and high demand. There are many options for people who want braces, but do not have any problems with their teeth, but they want to wear braces. It can be done by fashion braces. Clinics and private hospitals vary. The price of fashion braces start at only 1,000 baht, the effect of the orthodontist will not be able to change anything in the mouth. So first, we should think carefully about what we want to do because we have problems. Or just because of fashion.
Before getting braces, the dentist will determine if you need it.
You will need to see a doctor for a thorough oral examination. And fix all dental problems. If you have these problems, the doctor will manage to clear each point first.
Always clean the mouth.
When braces are in place, the food will easily get stuck in the braces so it is a must to brush and clean teeth every after meal to prevent plaque build up on our teeth.
`Must have time to see a doctor.
You will need to visit your Orthodontics regularly to adjust your appliance little by little. Each patient has different dental problems. Period and method of treatment is not the same, so each person's braces to see the doctor regularly. At least once a month
Retainer is needed.
After the braces are completed, you have to put the retainers as ordered by the doctor. Otherwise, all the time we fixing your teeth will all waste away, because of the lack of retention, the teeth can be knocked down or move to the same spot where the teeth were. It is important to wear it at all times for a period of time.